When you arrive at Living Springs and step out of your car, you can just feel your blood pressure going down … along with your pulse … and maybe even your cholesterol! It's a relaxing place, a world apart from the stress and pressure of city life. The stillness of our densely-wooded hills and rich bottom land is seldom broken for long.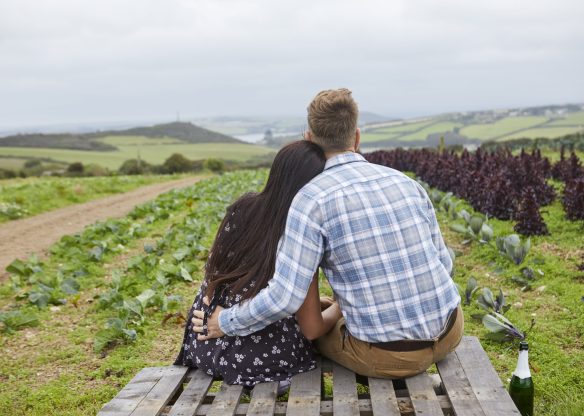 The secluded feel of each family's three-acre tract is accented by the rolling terrain, and the sheer size of the ranch (700+ acres) lends an atmosphere of living in the woods, rather than in a planned community.
The Living Springs campus surrounds its 40-acre centerpiece, Prayer Lake. If there is one geographical feature which dominates the whole place, it is this beautiful, Y-shaped lake and its adjacent ponds. In fact, the entire development was initially called Prayer Lake. 
The 70-foot-deep lake is fed by numerous springs, and is well stocked with large-mouth and small-mouth bass, catfish, and three kinds of perch: pond, blue-gill, and yellow-sun. The kids here love the fishing and the swimming! 
The massive dam, 400 feet thick at its base, channels overflow water through a 150 foot wide, reinforced-concrete spillway that leads to our sixty acres of highly fertile bottom land, which is part of the King's River Valley. See more about our available farm land on the web page, – The Economic Opportunity.
Most of our land is Ozark "mountains" , a square mile of which is covered by hardwood forest with handsome rock cliffs running through it. (You can cut all the firewood you need.) The land and its 53 home lots are loosely joined together by about [three] miles of winding, graveled roads that go nowhere and back again. Nothing around here even faintly resembles a freeway!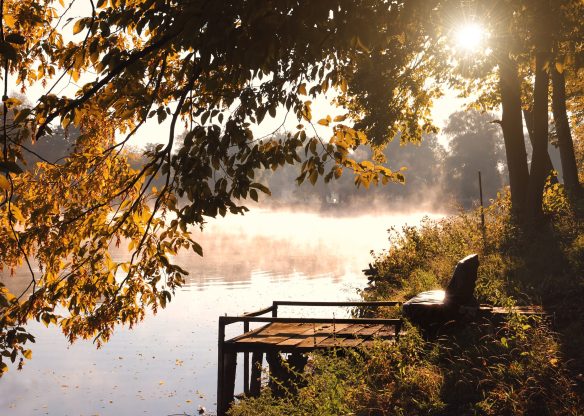 The highest hilltop in Living Springs (560 feet above the farmland) will eventually boast one of America's most picturesque airstrips, a 3000- foot grass runway for your single-engine airplane. (You do have a plane, don't you? Oh well, if you don't, most of us don't either!). Some of the exciting benefits of having a very-light-use airstrip up on top of the campus are:
You may be one of the eight lucky residents (maximum) who will be able to live "live with your plane". If your vocation or ministry requires you to travel, having your own plane and private field will get you to many destinations faster than if you lived at the Fayetteville Airport, 70 miles away. 
Living Springs was conceived and dedicated as an integral element in the worldwide expansion of the Kingdom of God.  Our fast access to airports around the globe will enable us to send and receive key resource people, bringing in noted church leaders, speakers, scholars, apostles, and prophets.
If you simply enjoy reacreational flying as a hobby, nothing beats a three-acre minimum homesite adjoining your own private runway. 
In case of a medical emergency, Living Springs residents may be able to reach a hospital within minutes.
Depending on exactly where you build, you may wake up in the morning and look out your window at..
white-tailed deer grazing in your forest
one of your kids reeling in a large-mouth bass
a herd of cows grazing in the meadow below
your spouse coming back up the trail after an early-morning ride on your horse.
your own garden of corn, onions, strawberries, watermelons, cabbages, flowers, you name it.
Sound like a dream? It's not. All four seasons here glow and sparkle with the beauty that the Lord has poured into Living Springs.
We hope to enhance that beauty by adding more houses which are as attractive as the 12 we have now. Our best homes cost somewhere in the mid-six-figures range. Plus, our lots are priced from $25,000 down. But at the other extreme, we also encourage mobile homes in some of our beautiful "woodsier" locations.
If you're a charismatic type, you may be pleased to know that some folks say they've seen our resident angels (big ones!) around the place. If you're more mainline in your views, you can just enjoy the peaceful hills, the lovely lake, the clean air, and spring and well water so pure you can drink it without filters or chlorine. In either case, you'll soon sense that God is here among us in a very real and exciting way.